 Murder Ballad
Based on the premise of a traditional murder ballad, this rock musical follows a steamy love triangle between Sara, her wild ex-boyfriend Tom, and her husband Michael.  "One is destined for the grave."
September 20, 21, 27, 28 @ 7 PM
September 22, 29 @ 2 PM
Tickets on sale August 2019
Directed by Sarah Schaller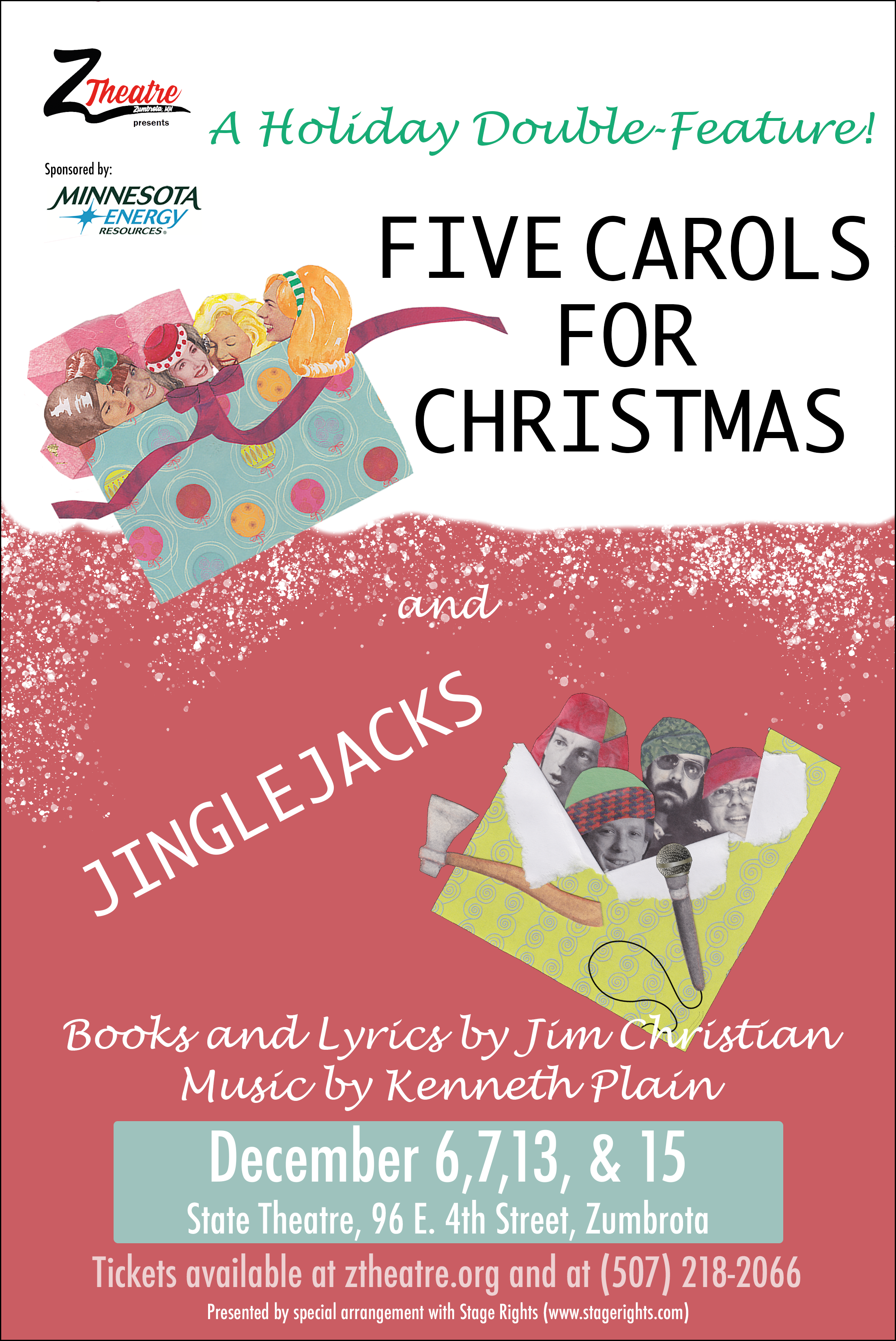 5 Carols for Christmas &
JingleJacks
Brought to you by Minnesota Energy Resources
Five suburban housewives, all named Carol, prepare for the Christmas Pageant at their children's school.  Full of mishaps and mayhem, this show will be a laugh!
JingleJacks features four Christmas-loving lumberjacks as they shoot their weekly video blog.  Bad puns, Christmas carols, and flannel:  what more could you ask for this Christmas?
December 6, 7, 13 @ 7 PM
December 7, 15 @ 2 PM
5 Carols directed by Dylon Starr
JJ's directed by Katie Hawley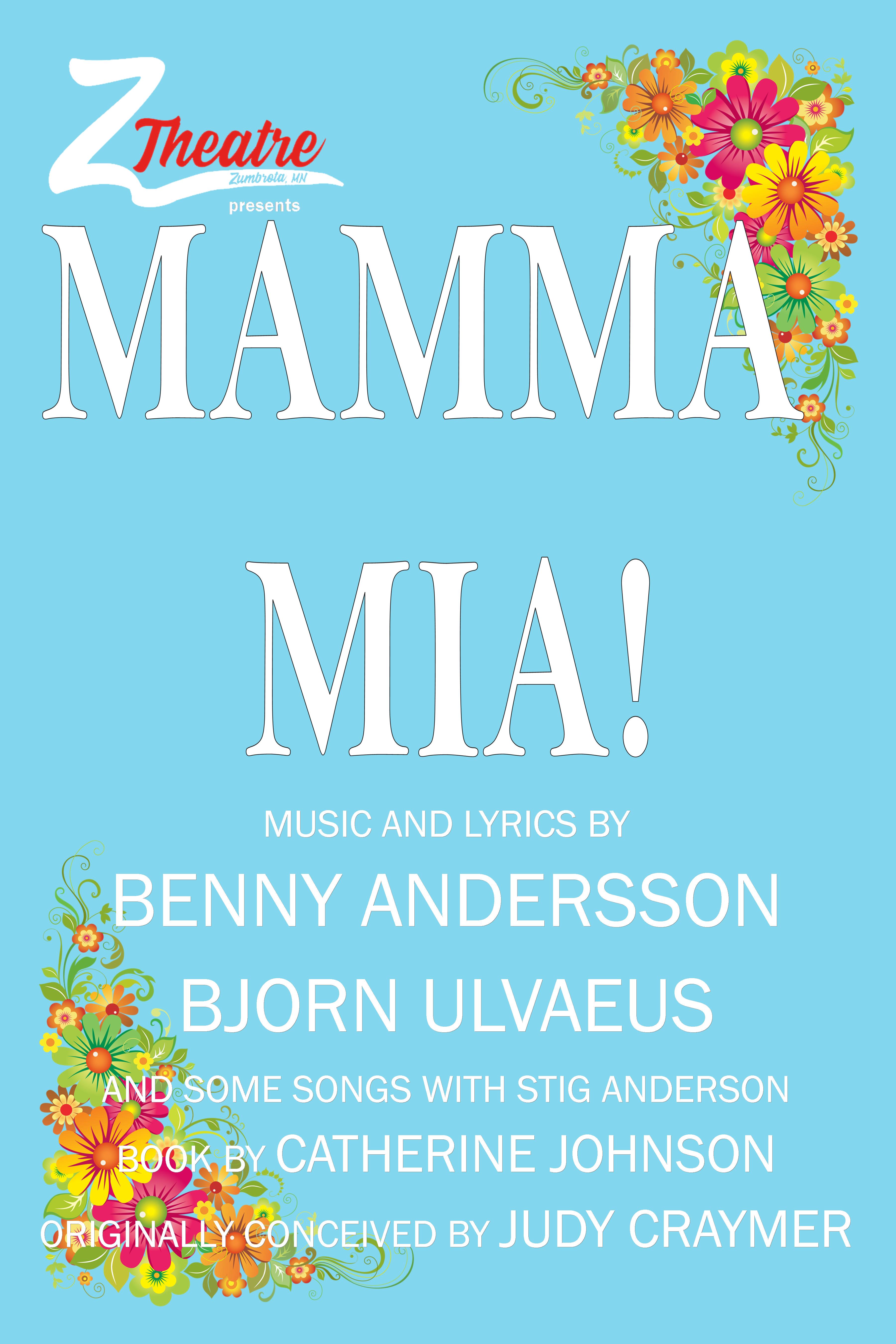 Mamma Mia!
Sophie and her dad have a confusing relationship - confusing because she doesn't know which of three different men it is!  While Sophie's mom Donna is busy preparing for her daughter's wedding, the three possible dads all show up for the occasion!  Who will walk Sophie down the aisle? Find out in Z-Theatre's production of Mamma Mia featuring all of your favorite ABBA hits!
May 1, 2, 8, 9 @ 7 PM
May 3, 10 @ 2 PM
Tickets on sale April 1, 2020.
MAMMA MIA! is presented through special arrangement with Music Theatre International (MTI).  All authorized performance materials are also supplied by MTI.  www.MTIShows.com