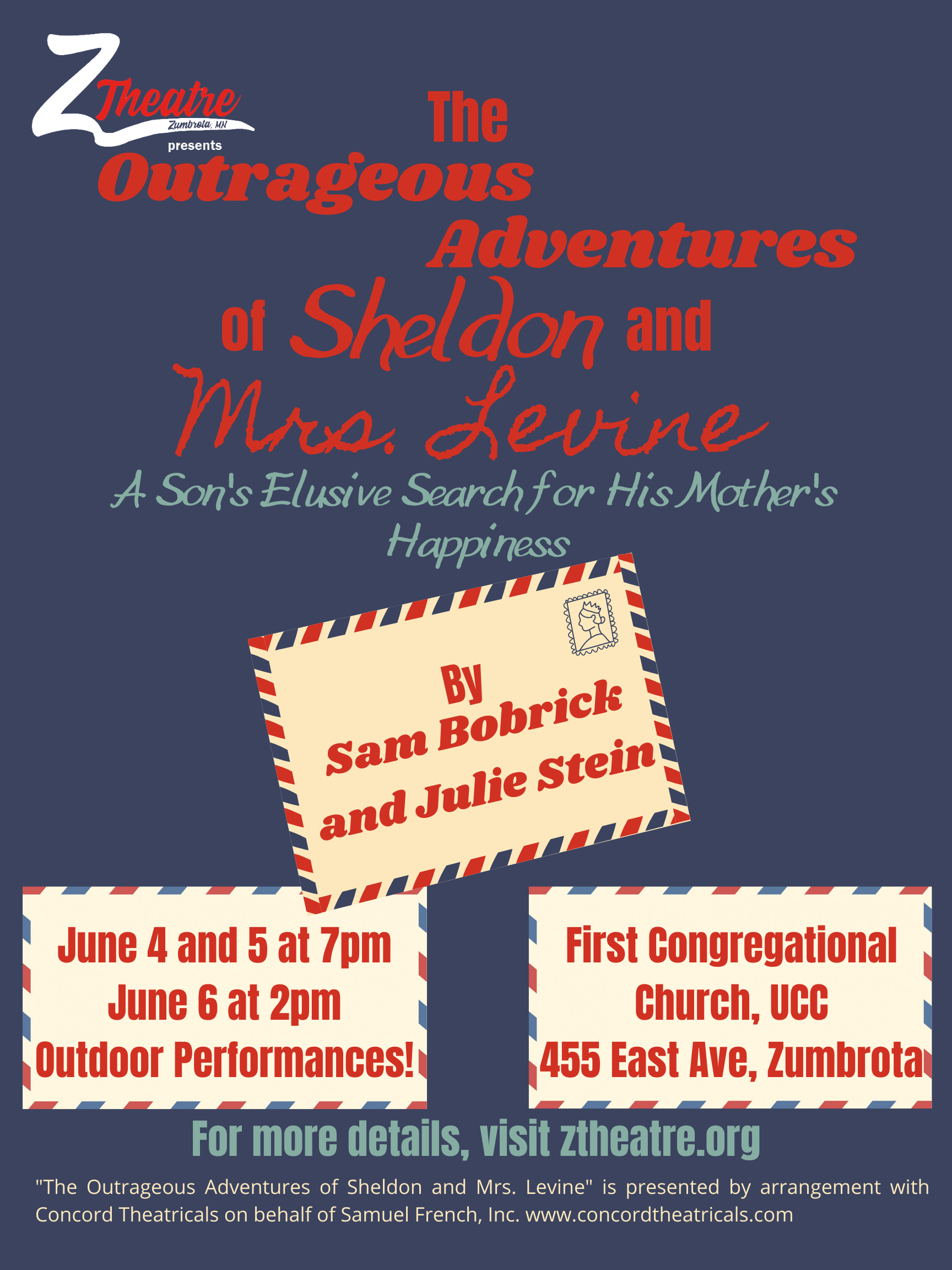 Follow an exchange of outrageous and hilarious letters between an overbearing mother and her 31 year-old runaway son. In this love/hate relationship, Sheldon blames his mother, Mrs. Levine, for breaking up his marriage and ruining his life. His mother can't understand why something so trivial should bother him.
Share in the angst, the aggravation, the madness, and the mail of two people, who although thousands of miles apart, are still too close to each other for their own good.
Sheldon & Mrs. Levine is rated PG for some foul language.
Tickets are FREE!
Bring your own lawn chairs or picnic blankets to enjoy this outdoor, COVID-safe performance at First Congregational Church, UCC, 455 East Avenue in Zumbrota.
Performance Details
Friday, June 4 @ 7:00 PM
Saturday, June 5 @ 7:00 PM
Sunday, June 6 @ 2:00 PM