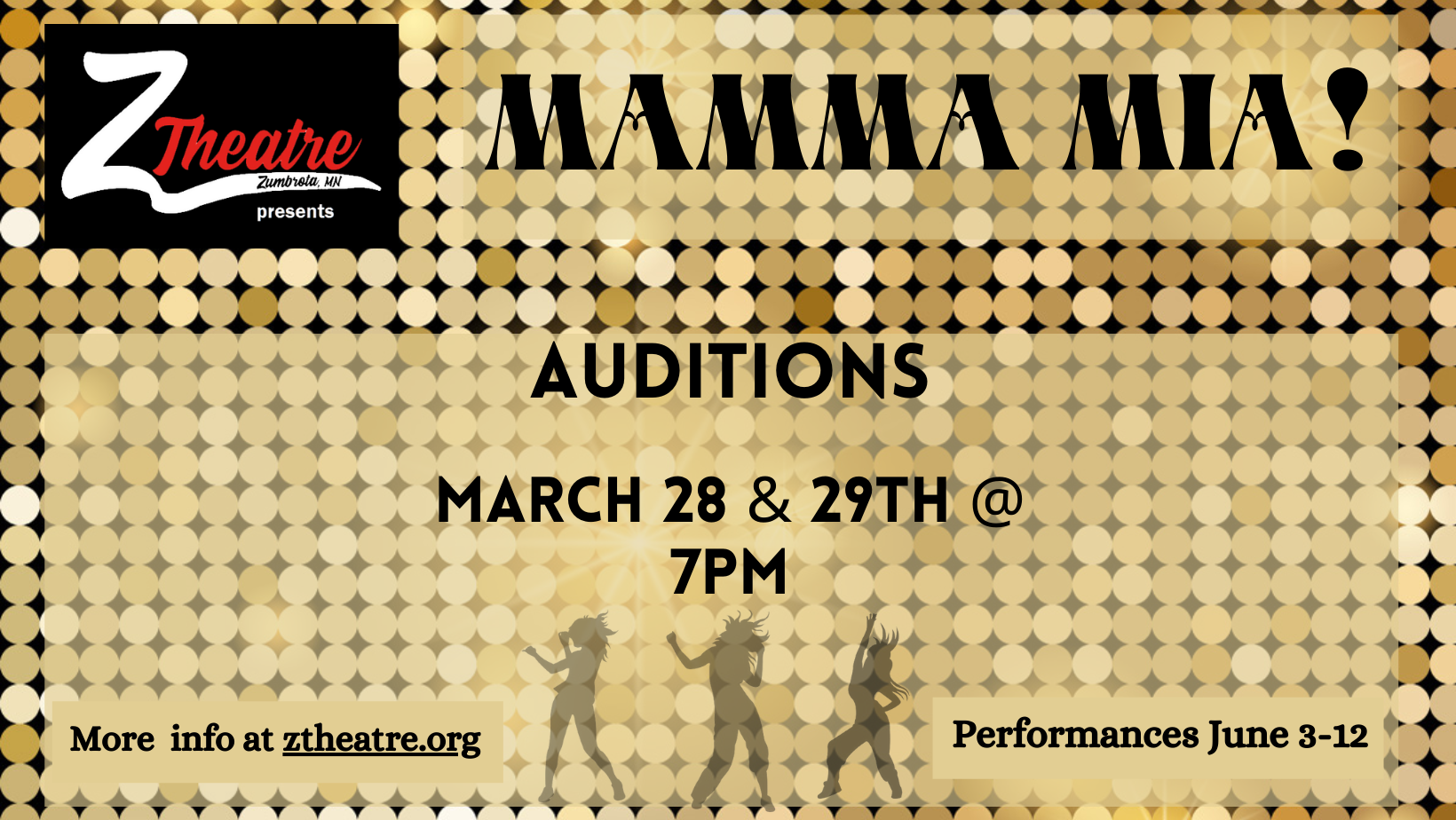 AUDITIONS
Monday, March 28 and Tuesday, March 29 at 7:00 PM.
State Theatre, 96 E 4th St, Zumbrota MN
Please prepare a one minute song, and bring sheet music.  An accompanist will be provided.
PERFORMANCES are scheduled for June 3, 4, 5, 10, 11, 12.
REHEARSALS will be held Sunday through Thursday evenings in Zumbrota beginning April 10.
This production was originally scheduled for May 2020 and postponed due to the COVID-19 pandemic.  The cast of the May 2020 production will be offered their original roles.
Z-Theatre is seeking actors for the following roles:
Donna
Lisa
Ali
Sky
Pepper
Eddie
Father Alex
Ensemble
Please note that details surrounding this performance are subject to change as restrictions related to the COVID-19 pandemic require.
Questions?