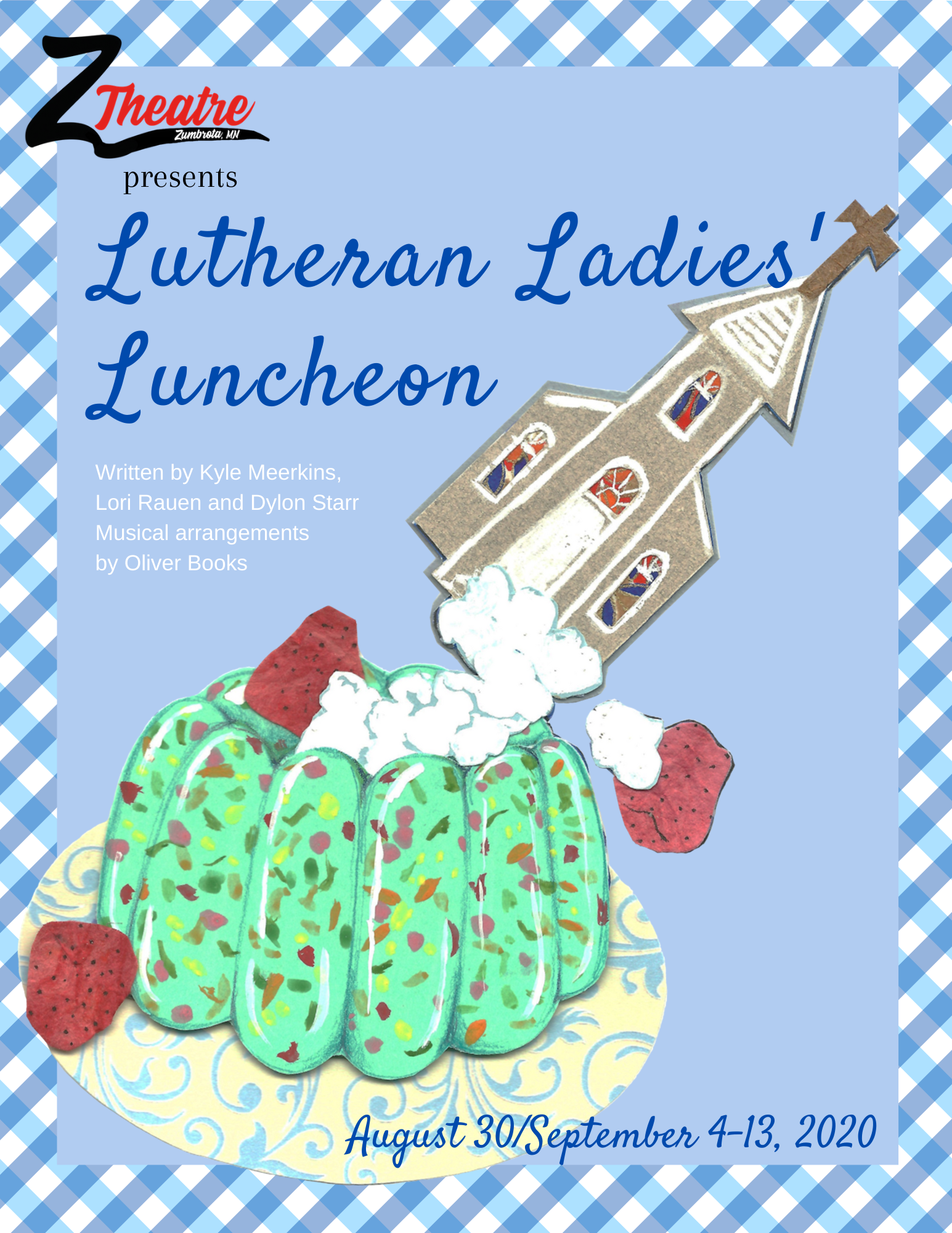 POSTPONED DUE TO CONCERNS OVER COVID-19
Lutheran Ladies' Luncheon
A Z-Theatre original!
Join the Lutheran Ladies as they prepare for their annual Lutheran Ladies Luncheon.  Hilarity ensues as personalities and recipes clash in this original jukebox musical!
Directed by Lori Rauen
Written by Kyle Meerkins (Mazeppa), Lori Rauen (Zumbrota), and Dylon Starr (Zumbrota)
Musical arrangements by Oliver Books (Rochester) POSTPONED DUE TO CONCERNS OVER COVID-19
tick,tick...  BOOM
From Jonathan Larson, the creator of RENT, comes this autobiographical rock musical filled with laughs, tears, and a lot of heart.
Directed by Merritt Olsen
Many of the members of the creative team who brought the successful Murder Ballad to Z-Theatre are involved with this exciting production.
TICK TICK BOOM! is presented through special arrangement with Music Theatre International (MTI).  All authorized performance materials are also supplied by MTI.  www.MTIShows.com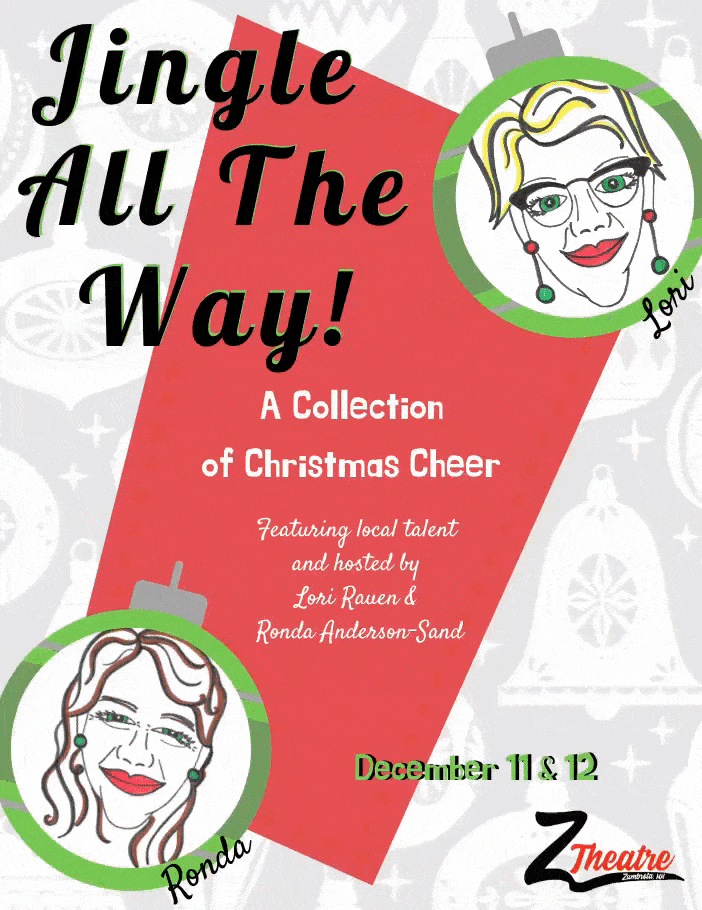 POSTPONED DUE TO CONCERNS OVER COVID-19
Jingle All The Way!
A collection of Christmas cheer
Hosted by Lori Rauen & Ronda Anderson-Sand
Directed by Heather Hauser
Full of sketches, Christmas music, and a chorus full of children, you know your holidays will be bright!
Performances:
December 11 & 12 @ 7:00 PM
All season ticket holders receive one free ticket to Z-Theatre's Christmas Variety Show.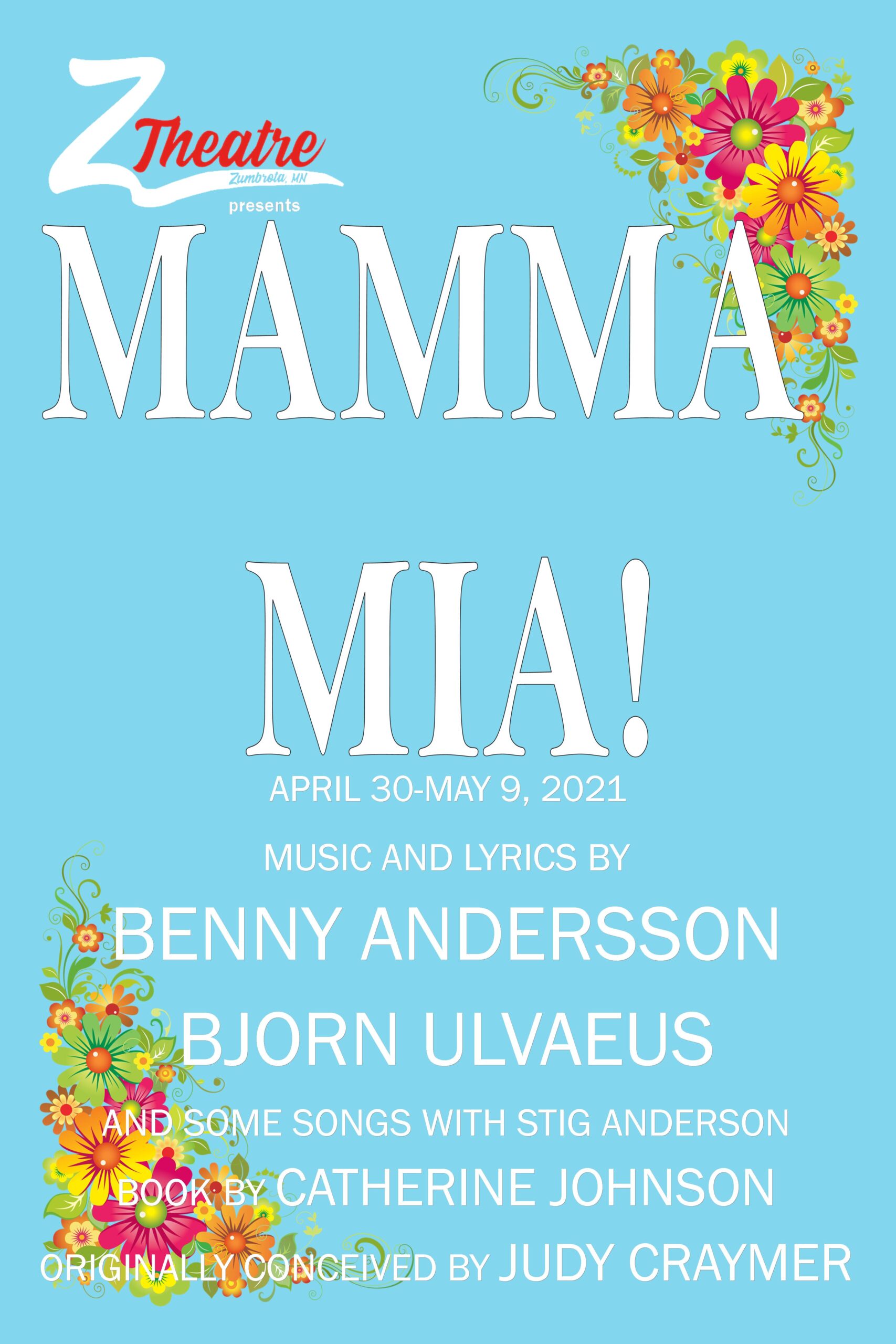 Mamma Mia!
Sophie and her dad have a confusing relationship - confusing because she doesn't know which of three different men it is!  While Sophie's mom Donna is busy preparing for her daughter's wedding, the three possible dads all show up for the occasion!  Who will walk Sophie down the aisle? Find out in Z-Theatre's production of Mamma Mia featuring all of your favorite ABBA hits!
Directed by Michele Nyman
Musical direction by Dylon Starr
This production will feature many of the cast members and creative team members who were originally involved with Z-Theatre's canceled 2020 production.  The 2020 production was canceled due to the COVID-19 pandemic.
Performances:
April 30, May 1, 7, 8 @ 7:00 PM
May 3 & 9 @ 2:00 PM
MAMMA MIA! is presented through special arrangement with Music Theatre International (MTI).  All authorized performance materials are also supplied by MTI.  www.MTIShows.com